Statewide Cadastral Services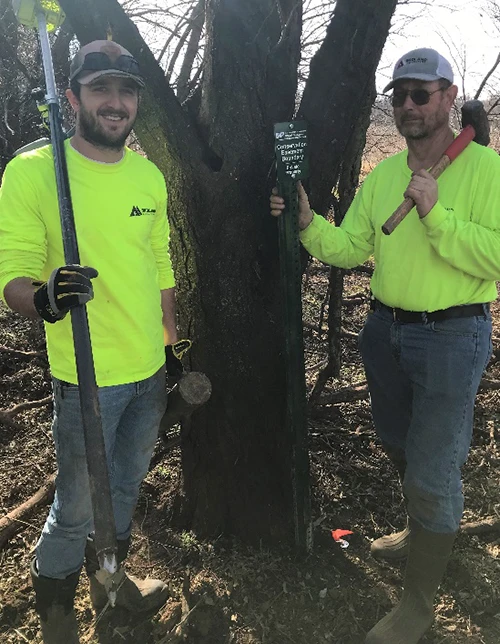 PROJECT OWNER:
Iowa Natural Resources Conservation Service (NRCS)
Missouri Natural Resources Conservation Services (NRCS)
Nebraska Natural Resources Conservation Services (NRCS)
Kansas Natural Resources Conservation Services (NRCS)
Oklahoma Natural Resources Conservation Services (NRCS)
SURVEY PROJECT:
2019-Ongoing
SERVICES:
Cadastral & Boundary
In the fall of 2019, Midland Surveying was awarded the National IDIQ Contract of USDA-NRCS surveys in sub-region 3-2 (Iowa and Nebraska), sub-region 2-2 (Arkansas and Missouri), and sub-region 3-3 (Kansas and Oklahoma). The project period was one (1) base year with options to extend for four (4) additional years. All options to extend the contract have been exercised to date. Since selection through an RFQ process, our team has completed over 50 NRCS Surveys in the state of Iowa and over 90 NRCS Surveys in the states we were selected in for similar services.
Project requirements call for all surveys to be referenced to the National Spatial Reference System by utilizing Static GPS, RTK GPS, or Virtual Reference Networks. Sites are referenced to state plane coordinates in either the Iowa North Zone or Iowa South Zone.
All projects require extensive research of the county and PLSS surveys, land corner certificates, and deed records. A relatively simple and routine task became difficult during the COVID-19 pandemic. Appointments were made at the courthouses to collect the required documents. When necessary, county officials and local title companies were reimbursed for their time in providing the documents via electronic transmittal.
Work included locating PLSS corners and property corners, calculating search positions for missing corners, true line posting, filing land corner certificates, metes and bounds descriptions, and Plat of Survey. An area of concern for Iowa NRCS revolved around easement boundaries in relationship to lines of occupations. Midland Surveying mitigated this concern through research and constant communication with Iowa NRCS. Posting requirements were 5/8" Iron Bar and Aluminum Caps with u-channel posts and signs on 500' intervals in the open areas and 200' intervals in the timber.