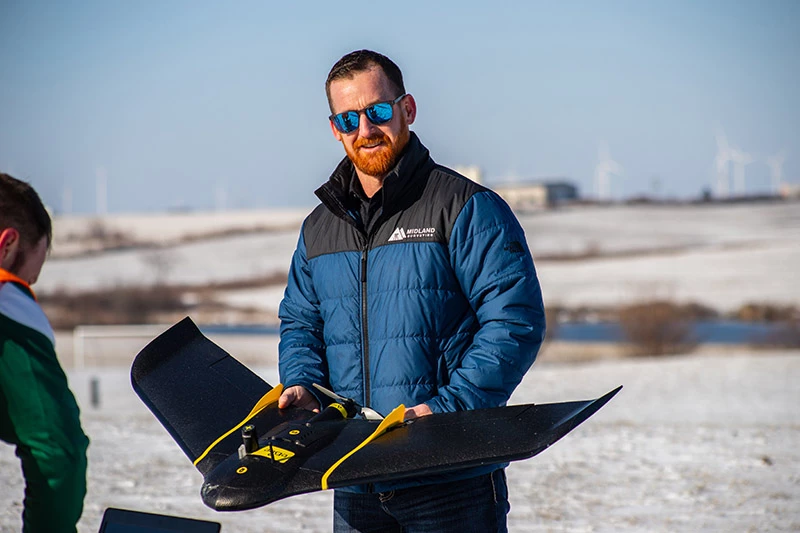 We Have Expert Surveyors Ready

Midland's experience in providing a multitude of ground-based survey services for large and small-scale projects is unparalleled among small business survey service providers in the central United States. That experience includes projects for federal and state agencies, local governments, commercial and residential developments, and private entities.
Midland Surveying's particular area of expertise is in completing large boundary, topographic, and preliminary design surveys; locating underground utility facilities; providing survey control services for photogrammetry projects and LiDAR checkpoints; geodetic and photogrammetric control surveys utilizing GPS equipment and large construction layout projects.
Our firm possesses all of the personnel and equipment necessary to provide these services on a daily basis.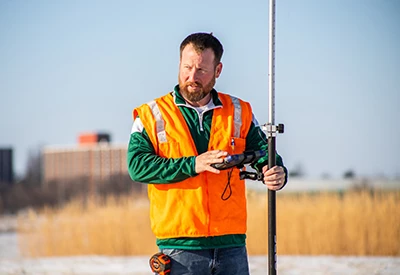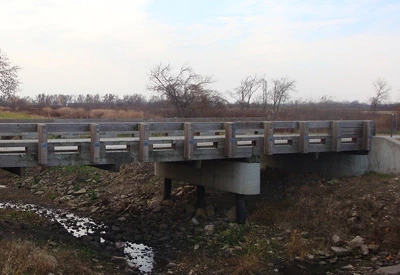 Architectural & Engineering