Kansas City International Airport Construction Layout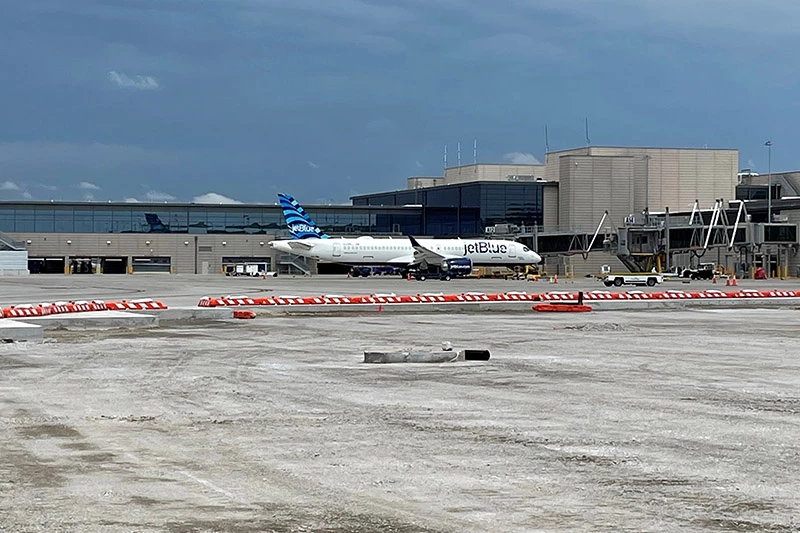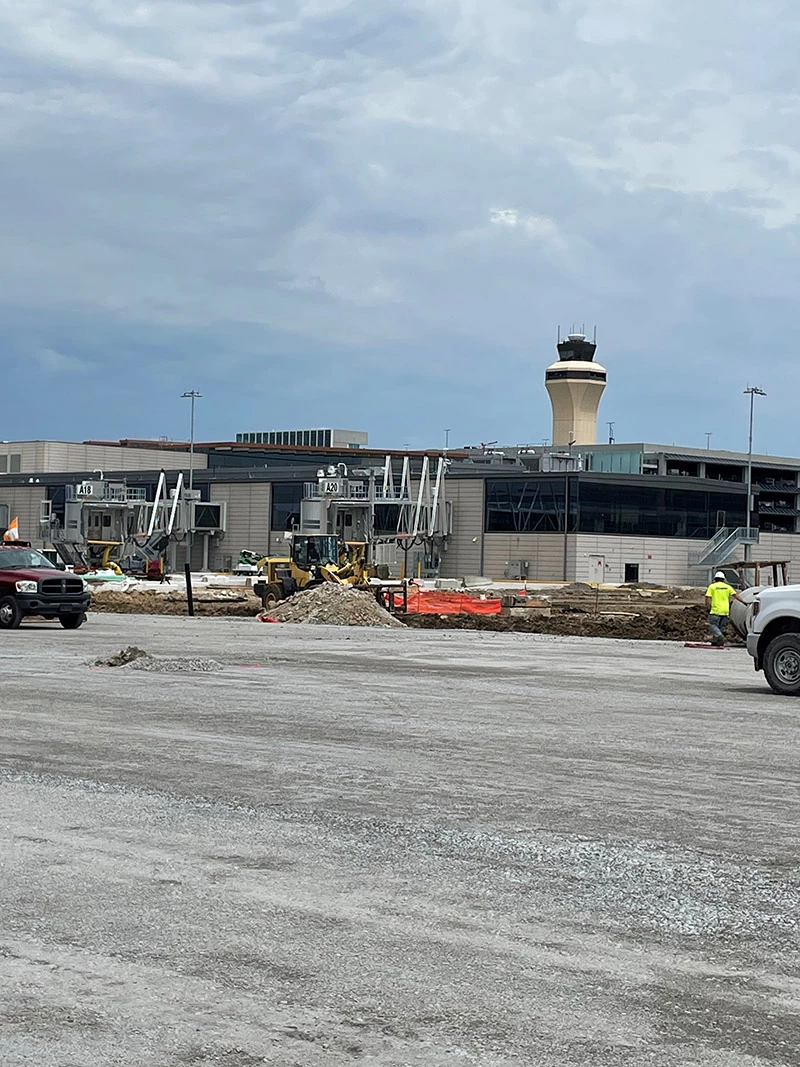 PROJECT OWNER:
Kansas City Aviation Department
SURVEY PROJECT:
2019-2023
SERVICES:
Construction Layout
This project consisted of Construction Layout for the Kansas City International Airport on the single 40-gate terminal with the ability to expand to 50 gates in the future. The new terminal is scheduled to open in the spring of 2023 in time for the NFL Draft with an estimated construction cost of 1.5 billion.
Midland Surveying completed the construction layout for multiple sub-contractors on this project and consisted of establishing site control for the layout of all phases of the project. Layout consisted of site grading for sub-grade, electrical layout for light poles, can lights, call stations, and electric car charging stations—pavement layout for parking lots and sidewalks. Layout was also completed for signage, fencing, and safety bollards.
A project this size has multiple firms working on the design for construction. Drawings were updated often, and Midland Surveying staff worked with multiple people to ensure the drawings downloaded from CWC JV FIELDWIRE were current and to be sure the latest drawings were utilized for the layout.