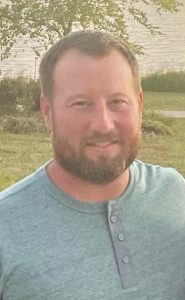 Midland Surveying, Inc. is proud to announce that Jacob Mattson has recently earned his Land Surveying in Training certification from NCEES advancing licensure for engineers and surveyors.
Jacob has been with Midland Surveying for 15 years and is a Survey Party Crew Chief in the Maryville and St. Joseph, MO office locations. Jacob completed the required land survey coursework for certification and is preparing to take the Professional Land Surveyor examination. Missouri requires that all LSIT's work under a Missouri Licensed Land Surveyor for four (4) years and pass two (2) state-issued exams to earn their Professional Land Surveyor License.
Jacob and his wife, Melissa, live in Maryville, MO and have two children. Midland Surveying, Inc. was established in 1973 and provides ground-based surveying services for private developers, local governments and state and federal agencies. Learn more at www.midlandsurvey.com.