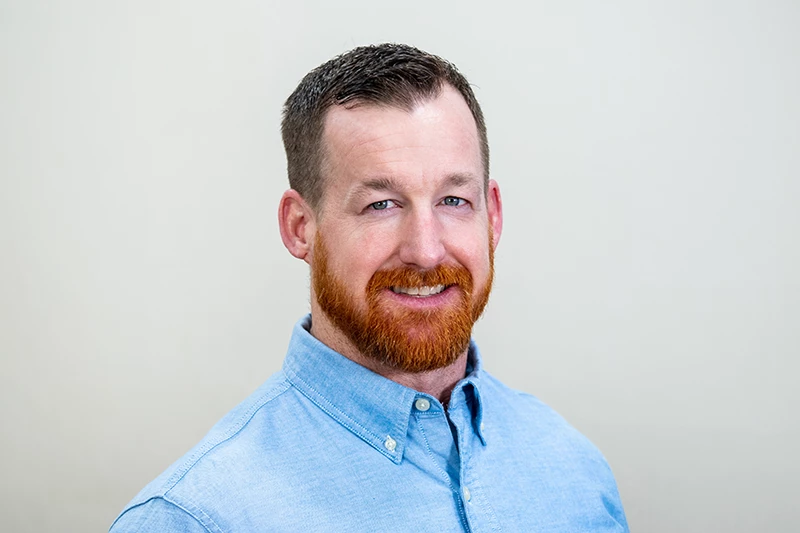 Vice President, Operations, PLS

Work Experience
Dustin Shepherd is a Professional Land Surveyor and partner in Midland Surveying. Dustin's career at Midland began in 2003, working as a Crew Chief in the Maryville and St. Joseph offices and traveling across the country to complete boundary and obstruction surveys for the U.S. Army Corps of Engineers. He completed his land survey coursework through the University of Wyoming in 2015.
Dustin oversees and coordinates multiple field crews, assists with daily business functions and works closely with private clients, local governments and state agencies.
Q & A
Where is the coolest place you have traveled?
Olympic National Park in Washington. We hiked through Hoh Rain Forest, visited Rialto Beach and hiked to Cape Flattery, the most northwestern corner of the Continental U.S.
What is your favorite vacation?
Destin, Florida. My family loves dolphins and white sand beaches!
What is your favorite food?
Steak, seafood and loaded sweet potatoes. I like local favorites and "hole in the wall" restaurants while traveling.
What is the most rewarding part of your job?
I started out as a rodman and then a crew chief here at Midland before becoming a professional land surveyor. I enjoy the opportunity to use my experience when working with and supporting the field crews.
What did you want to be when you were growing up?
I wanted to be an Oceanographer and even took scuba diving lessons in college!
What is your favorite band?
The Rolling Stones.