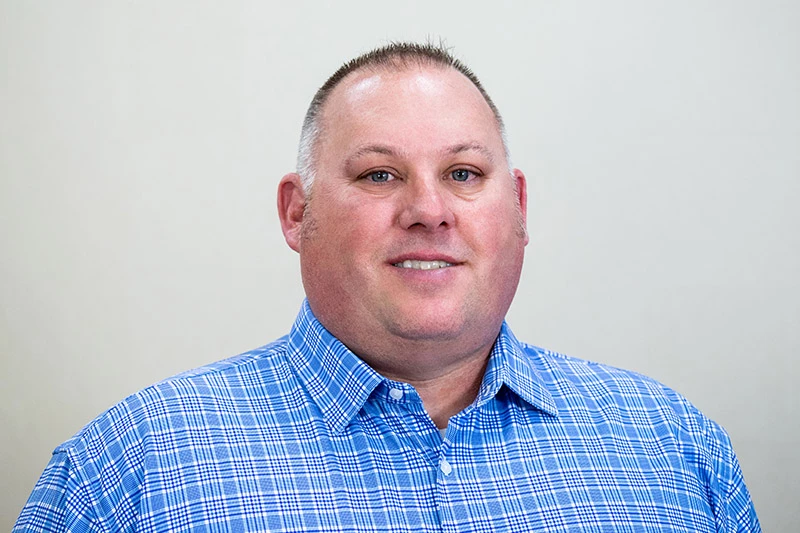 Senior Vice President, Corporate Secretary, PLS

Work Experience
Curtis McAdams is the Senior Vice-President and Corporate Secretary of Midland Surveying. Curtis began his career with Midland Surveying in 1992 and has worked as a rodman, instrument person, crew chief and Professional Land Surveyor. Curtis specializes in large ground-based surveys including cadastral, topographic, and control surveys. He has also completed Airfield Obstruction Surveys at over 30 Army Airfields within the United States and has worked with the U.S Army Corps of Engineers to develop the Airfield Obstruction Survey and Obstruction Evaluation Criteria for Army Airfields.
Curtis is responsible for client negotiations, supervising and scheduling the daily field operations of survey crews, overseeing document and field research, GPS field data collection and GPS observations. He also serves as the Quality Control Manager for land survey projects for state and federal agencies and for local and private clients.
Surveying Courses
GPS for Engineers & Surveyors (Auburn University, College for Cont. Education)
Legal Aspects of Surveying (Longview Community College)
Route Surveying & Legal Descriptions (University of Wyoming)
Professional Qualifications
FAA Remote Pilot License (2017)
MO Society of Professional Surveyors (MSPS) – Awards Committee Chairman (2011-2014)
OSHA Certified in Occupational Safety and Health Training & Confined Spaces Certification (2009 & 2013)
Professional Surveyors Association of Nebraska (PSAN)
National Society of Professional Surveyors (NSPS)

MO #2005019225 (2005)
NE #729 (2011)
ND #27486 (2017)
Q & A
What Is Your Greatest Accomplishment?
My family and children
If you could choose a superpower, what would it be?
It would be time travel.
What is an essential part of your daily routine?
My cup of coffee is essential.
What is a fun fact about you?
I surveyed the helipad at the The Pentagon.