Architectural & Engineering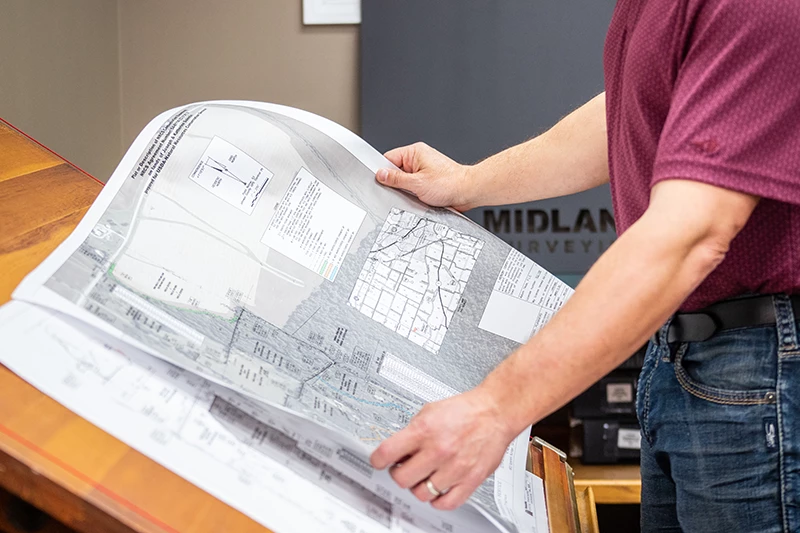 Survey activities necessary to support the planning, design, and maintenance of an architectural and engineering project.

Before Midland Surveying was established, the company existed as Midland Engineering, a successful civil engineering firm operating in Missouri, Iowa, Kansas, and Nebraska for over 30 years. The experience gained from this relationship provides us with a unique insight into elements required for the successful design of any architectural or engineering project. At Midland Surveying, Inc., we strive to meet or exceed the expectations of other licensed professionals.
All architectural and engineering projects begin with licensed professionals from all parties coming together to determine project limits, problem areas, and expectations. Land surveying work starts with the establishment of project control and is continually checked throughout the duration of the project. Field Survey Supervisors are trained to collect the necessary field data for successful projects, including centerline profiles, curb elevations, flowline elevations, structure locations, vegetation features, building heights, finished floor elevations, and utility structures. CADD Technicians are capable of delivering the final product in AutoCAD or Microstation.
CURRENT & PAST CLIENTS INCLUDE:
Snyder & Associates
SK Design
HNTB
Kimley-Horn Associates
Ellison-Auxier Architects
BG Consultants 
Overland Engineering
Olsson Associates
Black & Veatch
Creal, Clark, & Seifert Architects
Bartlett & West
Schulte Engineering & Consulting, LLC